Western Junction Aerodrome Timeline
Survey for an Aerodrome Site
Proposal & Funding by State Govt Grant of £25,000 to survey air route Vic to Tas and selection of aerodrome site. Visit made by 2 RAAF Fairey 3D Float Planes to conduct the survey.
Formation of the Australian Aero Club, Tasmanian Section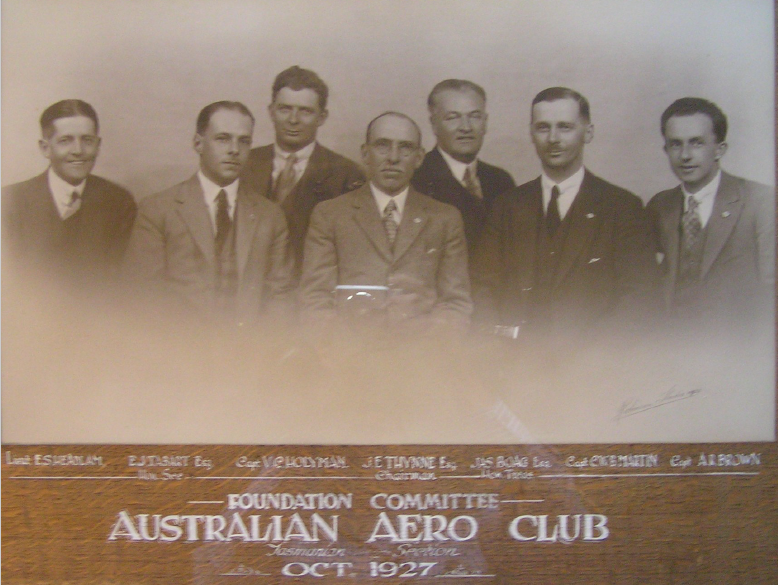 (Became the Tasmanian Aero Club in 1935).
Find a site for Aerodrome near Launceston
Federal Government requested Aero Club to find site for Aerodrome near Launceston. Site selected was part of the Hogarth's farm at Western Junction. Government (Department of Defence purchased the land).
Western Junction Aerodrome ready
The aerodrome is ready for use. Aero Club Hangar built  by the Federal Government.
23 November 1930
Aero Club VH-ULM
First Flight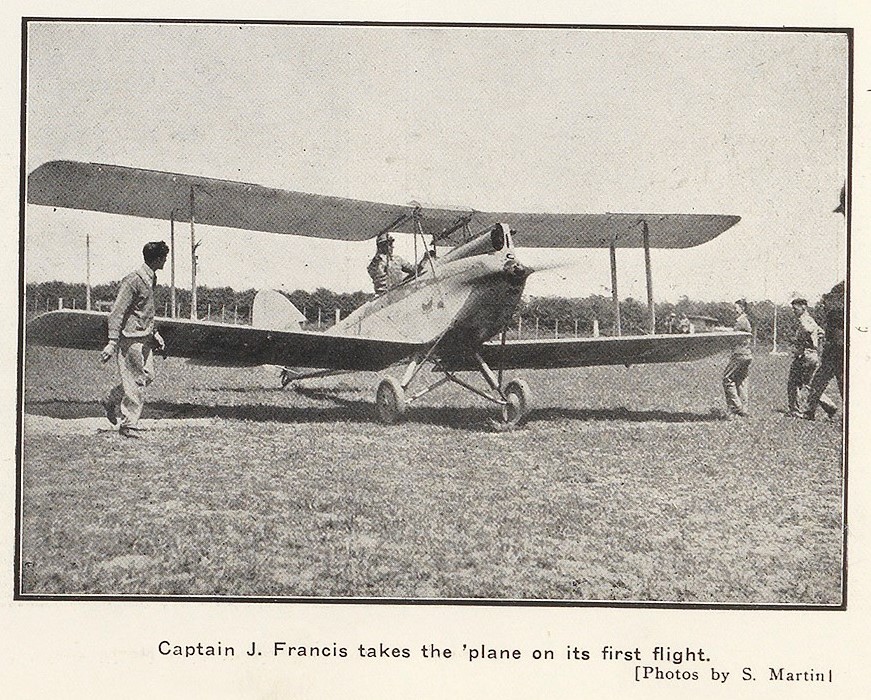 After assembling the Gipsy Moth, Captain Joseph Francis pilots VH-ULM off Western Junction aerodrome for the first time
Aero Club Clubhouse built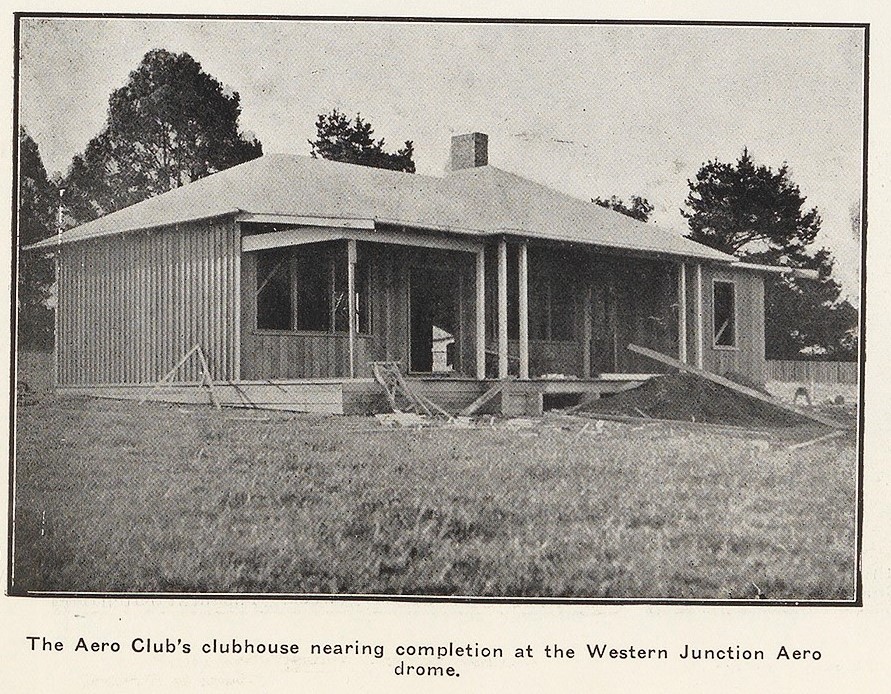 Club house built by members and is ready for use
First Air Pageant and Western Junction opened

Aero Club runs first Tasmanian Air Pageant to open Western Junction aerodrome, 15,000 attend.
Holyman's donate the flagpole to Aero Club. It was the mast of the Holyman ship "Toroa" wrecked in on Rabbit Island in the Furneaux Group in April 1916. (It is now the only structure still on the Aerodrome from opening day).
First Airmail to UK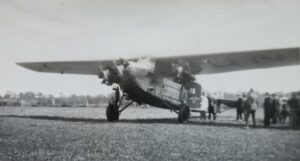 Kingsford Smith's Avro X, "Southern Sun" leaves Western Junction on the first Australia to UK air mail service. This TAHS article tells the story of the flight. 
19 March 1932
Miss Flinders
Commercial Flights to Flinders Island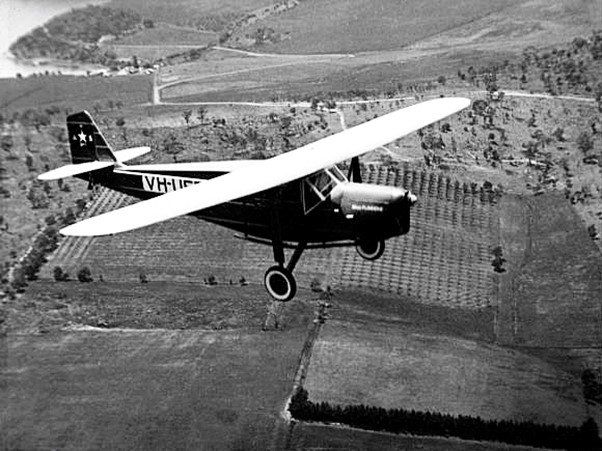 L. M. Johnson purchases the Desoutter monoplane "Miss Flinders" and starts regular services between Western Junction and Flinders Island on 19 March.
September 1932
Miss Currie
Holyman Brothers start Commercial Flights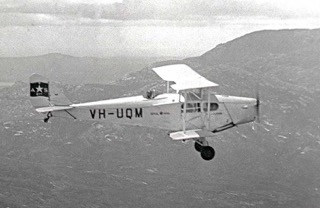 Holyman Brothers Purchase De Havilland DH-83 "Fox Moth", "Miss Currie" and begins passenger flights from Western Junction.
Tasmanian Aerial Services

Holyman brothers and L. M. Johnson amalgamate and form Tasmanian Aerial Services.
Holyman Brothers Hangar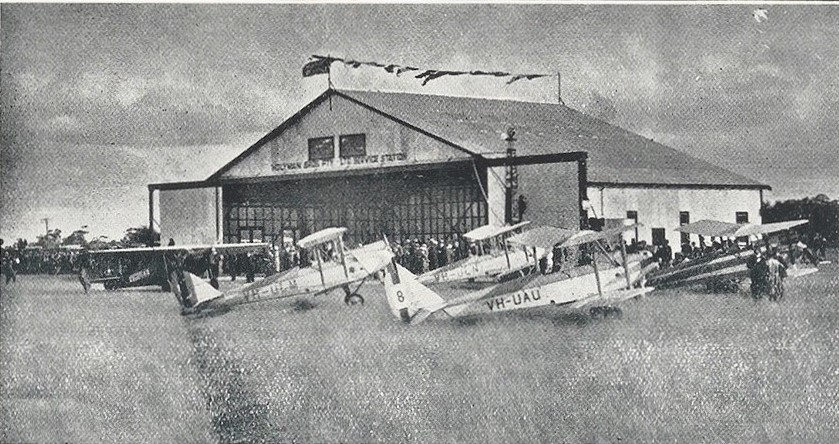 Holyman Brothers Hangar opened for Tasmanian Aerial Services, now Hangar 17.
No 7 Elementary Flying School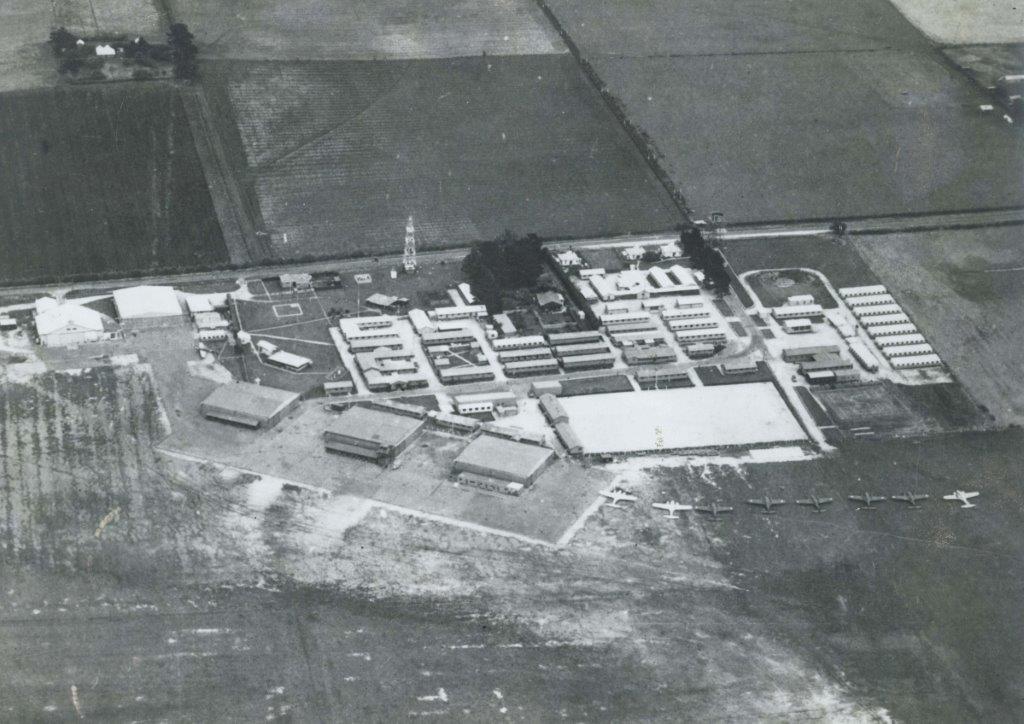 Runway extended with all weather surface
Runway upgrades for regular DC4 aircraft operations
New Terminal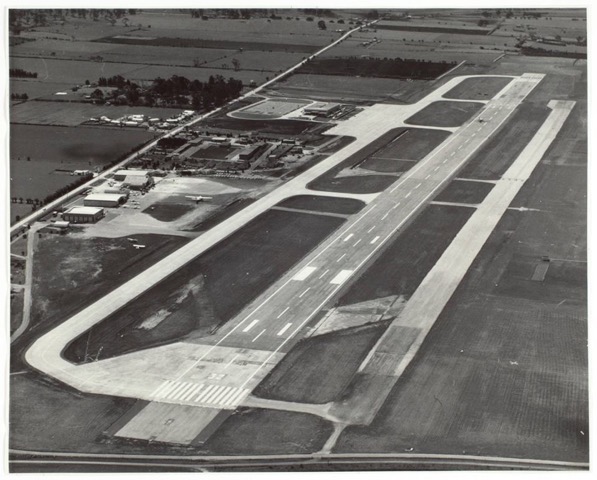 Runway is extended, parallel Taxiway is added, new terminal is under construction.
Terminal is opened on 29 Oct 1967.
Privitisation
The Airport is privatised on 09 May 1998, Launceston Airport is owned by Australian Pacific Airlines Corporation
Royal Flying Doctor Service Hangar completed