Some of the aircraft that have visited or operated in Tasmania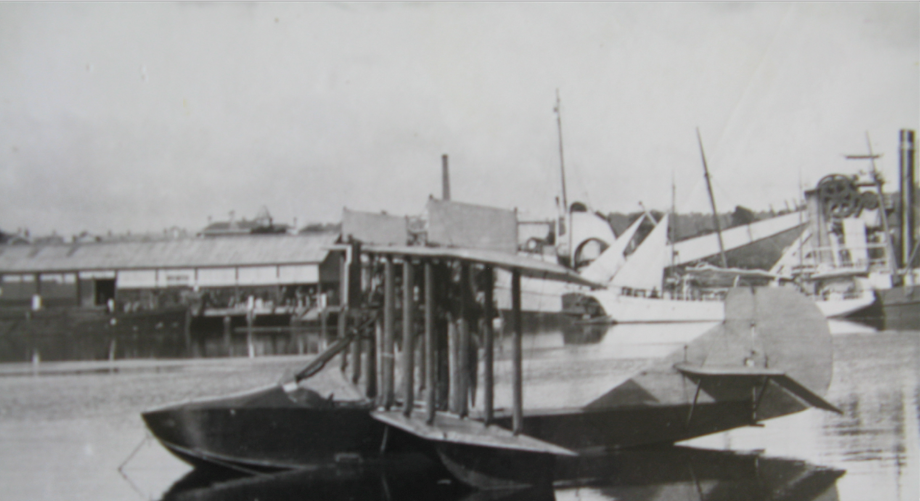 Curtiss Seagull Flying Boat
Between March and July 1921, Captain Andrew Lang piloted the Sea Gull Flying Boat on the first trip between Sydney and Tasmania, arriving in Launceston on the 20th of May 1921.
Our 100th Anniversary Newsletter describes the trip.
Captain Lang wrote an account of the trip for "The Sydney Mail" which were serialised in the "Log of the Sea Gull", which we have reproduced here.
This video describes the Curtiss Flying Boat in detail.
Photo: The Seagull moored on the Tamar River at Alexander's Wharf in Launceston after completing the first flight from Sydney to Launceston. In the background is the "Ponrabbel II", the Tamar River dredge. Photo by H. J. King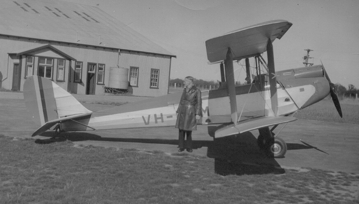 De Havilland DH.60M Gypsy Moth
The Gipsy Moth was built by De Havillands at Stag Lane, Middlesex in August 1929.
It was sold to the Civil Aviation Branch of the Department of Defence in Australia and registered as VH-ULM on 01 December 1930. The Plane was then loaned to the Australian Aero Club (Tasmanian Section).
It was the first plane to take off from Western Junction aerodrome (Launceston) on 23rd of November 1930 by Captain J Francis, the Instructor at the Australian Aero Club (Tasmanian Section).
It was used extensively to train pilots in Tasmania.
It was transferred to the RVAC in September 1946, then to the first of many private owners in 1949. 
It registration was cancelled on 21 January 1977 and formed part of the collection of Joe Drage. His collection of aircraft was sold to the Wangaratta City Council for the Airworld Museum. When the council sold the collection in 2002, it was purchased by Michael Redmond, who embarked upon a full restoration, including being painted in the Tasmanian Aero Club colours.
It registration is current and is still being flown today in Queensland.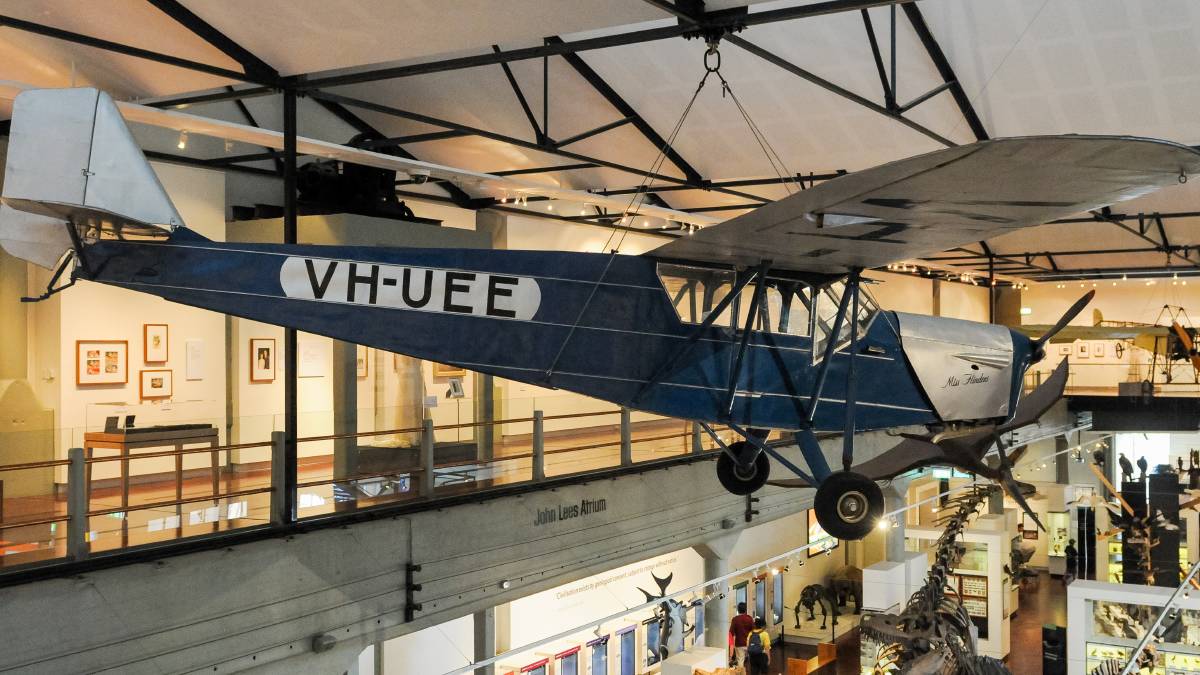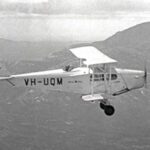 De Havilland DH.83 Fox Moth "Miss Currie"
The DH.83 Fox Moth was a short haul passenger plane suitable for charter flights or joy riding. It used the wings, tail unit and undercarriage of Tiger Moth with a different wood and ply fuselage. The pilot sat in the exposed cockpit, while three passengers were seated in the enclosed cabin in the fuselage.
Explore the story of Miss Currie in our special newsletter.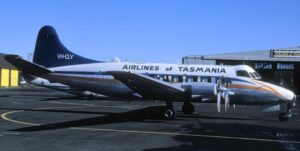 De Havilland DH.114 Heron
The de Havilland DH.114 Heron was a small propeller driven British airliner that first flew in 1950. A total of 149 were built and it was also exported to about 30 countries, with 18 registered in Australia.
Airlines of Tasmania operated 5 Herons from 1983 to 1997. There stpry is told in this TAHS article.