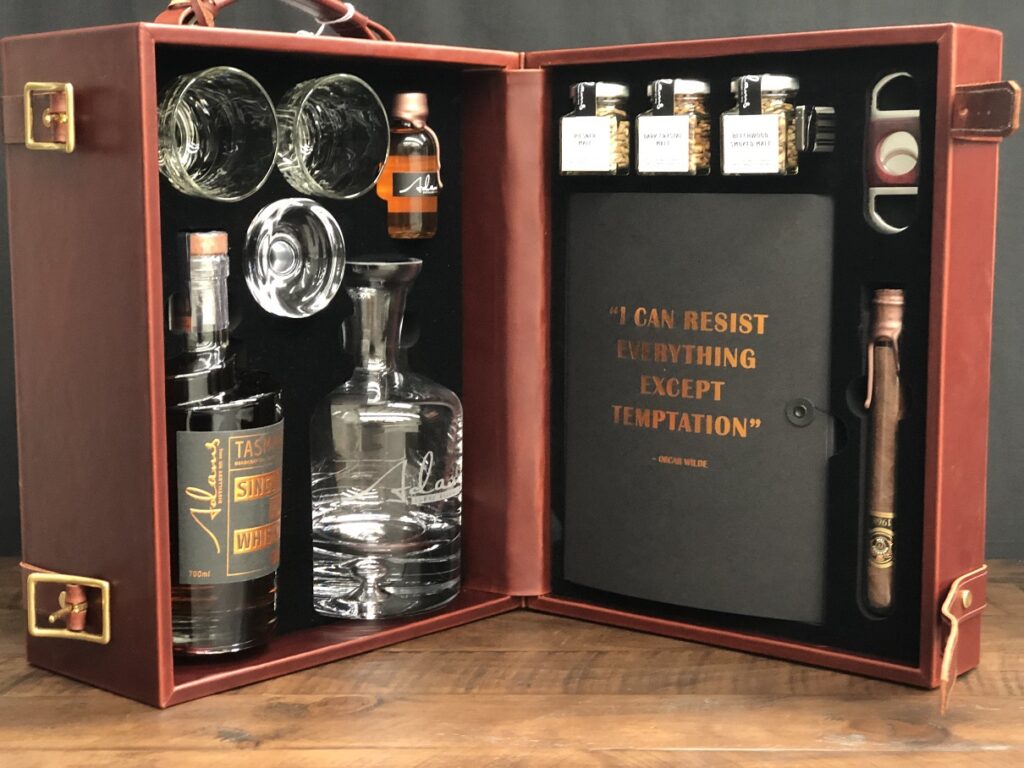 Adams Distillery are located at Gen Ireh Estate in Perth, Northern Tasmania. They have very kindly donated one of their leather gift cases containing a 700 mL bottle of their award winning Tasmanian Single Malt Whisky, a decanter with two glasses, and a cigar.
Bidding is open until 8 p.m. on 31st July 2022.
Bids can be placed on line, or by downloading our flyer, both of which are available on our website.
The proceeds of the auction will be used to support the Tasmanian Aviation Historical Society.