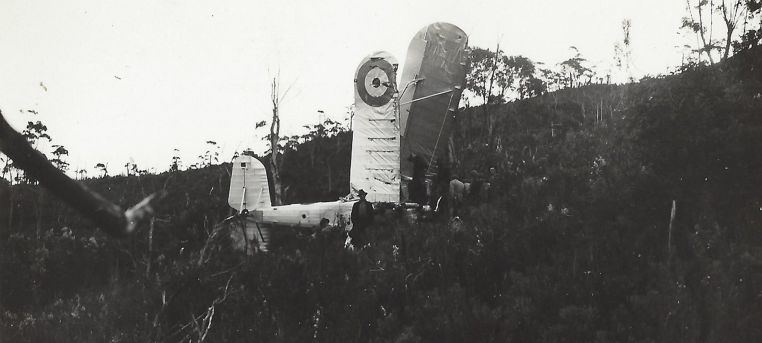 In February 1937, two RAAF Hawker Demon's were flying from Melbourne to Hobart, with a stop at Wynyard to refuel. Upon reaching Tasmania, the low cloud and misty rain main navigation very difficult. With fuel running out, they landed near Waratah. One of the Demons luckily ended up in a paddock and could alert the locals that the second plane must have also crashed in the vicinity.
A search was mounted for the plane in the very rugged and dense scrub around Waratah.
The story of the successful search is told in our latest newsletter, No 9 Autumn 2022.
Every quarter, the TAHS publishes a newsletter focusing on Tasmanian and general historical aviation articles. is available now. Previous editions are also available on our website.